Client: Baby Pit Stop­pers, a pro­ject of the Baby Friend­ly Socie­ty Asso­cia­tion, is Italy's very fir­st map of fami­ly friend­ly pla­ces. More than 20k fami­lies use eve­ry year its Android and web apps.
Period: Novem­ber 2017 – Decem­ber 2018.
Acti­vi­ties:
1. Web­si­te relea­se
2. Onsi­te SEO opti­mi­za­tion
3. Email mar­ke­ting
4. SEM – Goo­gle Ad Gran­ts cam­pai­gn
5. Stra­te­gy con­sul­ting, gro­wth hac­king
Main resul­ts:
• defi­ned the "Strut­tu­re ami­che" busi­ness model
• +400% YoY traf­fic and users.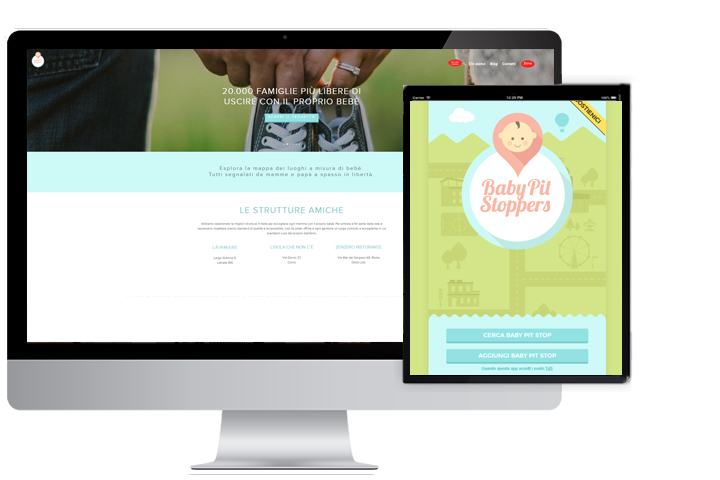 Are you in need of a free ana­ly­sis of your web visi­bi­li­ty and a quo­te?
It will be a plea­su­re to get in touch!