POLIAMBULATORIO SACILOTTO
Period: Februa­ry 2020 – nowa­days.
Client: Medi­cal cen­ter ope­ra­ting in Milan sin­ce 1990.
Acti­vi­ties:
1. Web­si­te relea­se
2. SEO onsi­te opti­mi­za­tion
3. Web­si­te main­te­nan­ce
4. Gra­phic desi­gn.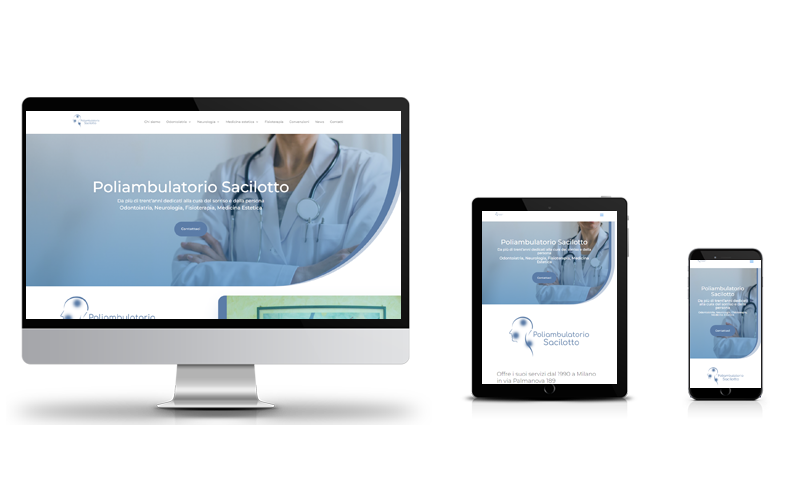 Are you in need of a free ana­ly­sis of your web visi­bi­li­ty and a quo­te?
It will be a plea­su­re to get in touch!