PAMELA NERATTINI — LINKEDIN TRAINER & COACH
Period: 2020 – 2021.
Client: Ita­lian Lin­ke­dIn trai­ner & coach.
Acti­vi­ties:
1. Web­si­te relea­se and main­te­nan­ce: we crea­ted a "Lin­ke­dIn inspi­red per­so­na­li­za­tion of Divi
2. SEO onsi­te opti­mi­za­tion
3. SEM: Goo­gle and You­Tu­be Ads mana­ge­ment.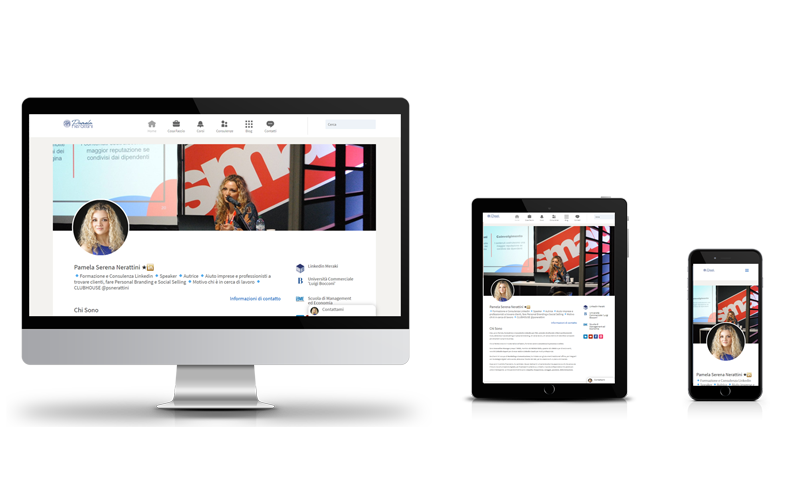 Are you in need of a free ana­ly­sis of your web visi­bi­li­ty and a quo­te?
It will be a plea­su­re to get in touch!