PAMELA NERATTINI — LINKEDIN TRAINER & COACH
Period: 2020 – 2021.
Client: Italian LinkedIn trainer & coach.
Activities:
1. Website release and maintenance: we created a "LinkedIn inspired personalization of Divi
2. SEO onsite optimization
3. SEM: Google and YouTube Ads management.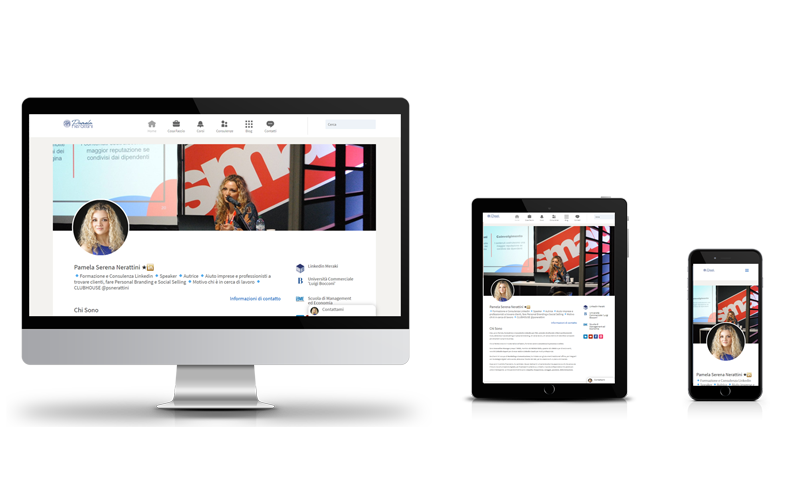 Are you in need of a free analysis of your web visibility and a quote?
It will be a pleasure to get in touch!