ATED — ICT TICINO ASSOCIATION
Clien­te: ATED, sin­ce 1971 is the ICT Asso­cia­tion of Can­ton Tici­no (Swi­tzer­land).
Period: Novem­ber 2017 – nowa­days.
Acti­vi­ties mana­ged for ATED by our Foun­der Vale­ria Re:
— Lin­ke­dIn cour­ses for pro­fes­sio­nals and com­pa­nies
— speech at "Le Don­ne e il Digi­ta­le" event, hosted by Last Minu­te Foun­da­tion in the occa­sion of the fir­st Swiss Digi­tal Day in 2017
— wri­ting arti­cles con­cer­ning Lin­ke­dIn for the ATED blog hosted by tio.ch web­si­te.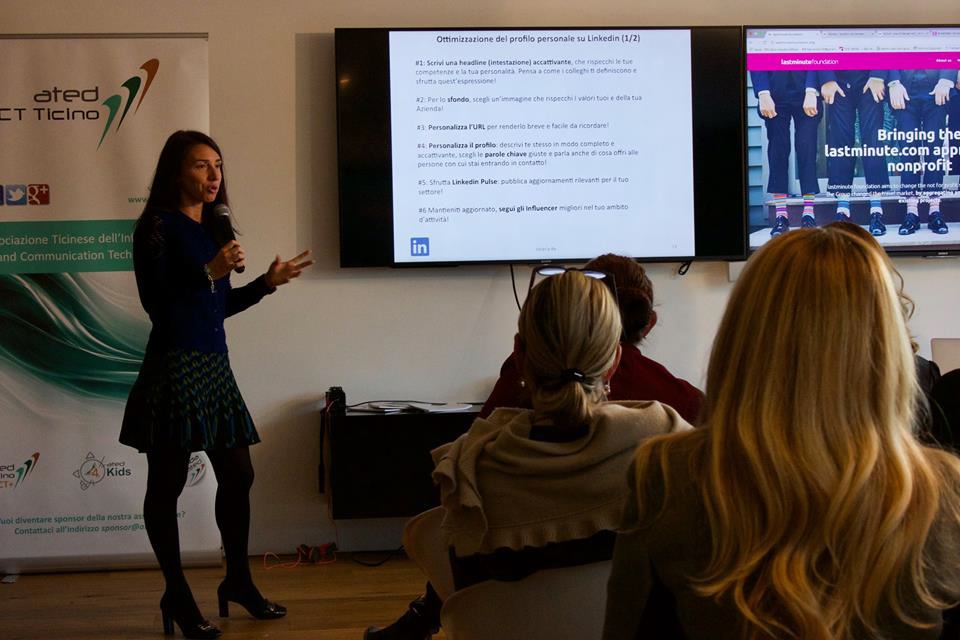 Are you in need of a free ana­ly­sis of your web visi­bi­li­ty and a quo­te?
It will be a plea­su­re to get in touch!