ATED — ICT TICINO ASSOCIATION
Cliente: ATED, since 1971 is the ICT Association of Canton Ticino (Switzerland).
Period: November 2017 – nowadays.
Activities managed for ATED by our Founder Valeria Re:
— LinkedIn courses for professionals and companies
— speech at "Le Donne e il Digitale" event, hosted by Last Minute Foundation in the occasion of the first Swiss Digital Day in 2017
— writing articles concerning LinkedIn for the ATED blog hosted by tio.ch website.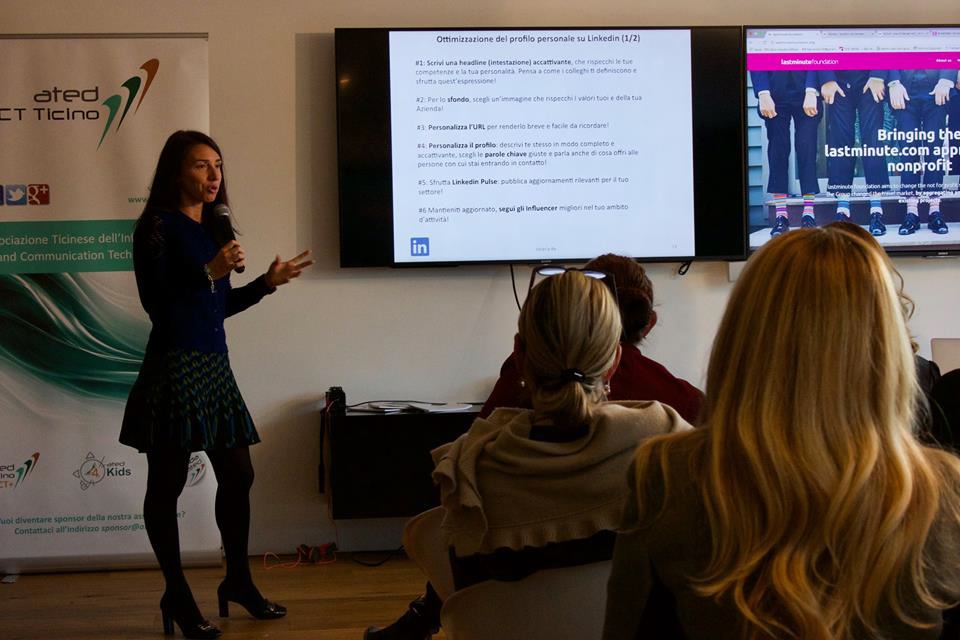 Are you in need of a free analysis of your web visibility and a quote?
It will be a pleasure to get in touch!