Client: Dore­lan ReAc­ti­ve® is the brand dedi­ca­ted by Ita­lian bed­ding mar­ket lea­der Dore­lan® to endu­ran­ce sports lovers.
On June 8th 2018 the fir­st "Sleep & Per­for­man­ce" took pla­ce: for the occa­sion, we crea­ted the event lan­ding page in co-ope­ra­tion with Stu­dio Fif­ty Six Desi­gn.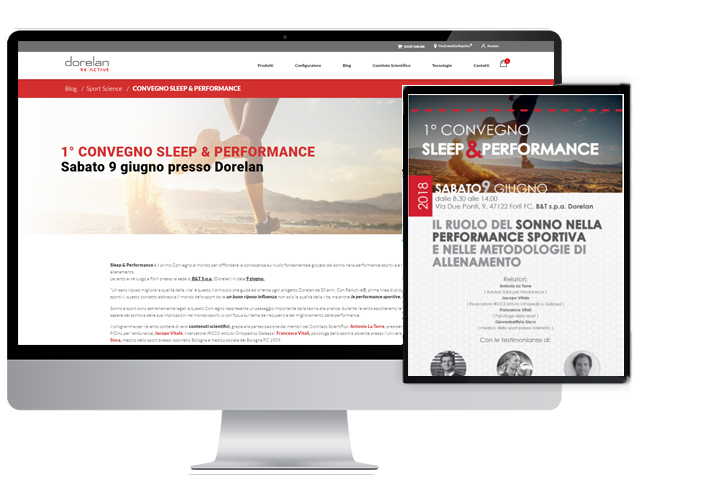 Are you in need of a free ana­ly­sis of your web visi­bi­li­ty and a quo­te?
It will be a plea­su­re to get in touch!