TRA — TAX REPRESENTATIVE ALLIANCE
Client: TRA, Asso­cia­tion of VAT pro­fes­sio­nals based in 16 dif­fe­rent Coun­tries.
Period: July 2017 – nowa­days.
Acti­vi­ties:
1. Relea­se of Word­Press based mul­ti­lin­gual web­si­te (in English, French, Ger­man)
2. SEO – Search Engi­ne Opti­mi­za­tion
3. SMM – Social Media Mana­ge­ment: Lin­ke­din, Face­book, Twit­ter
4. Email mar­ke­ting
5. SEM – Goo­gle AdWords ccam­pai­gn mana­ge­ment.
Resul­ts:
• set up of maling list, up to 1,5k con­tac­ts
• +300% AdWords cam­pai­gnYoY gro­wth.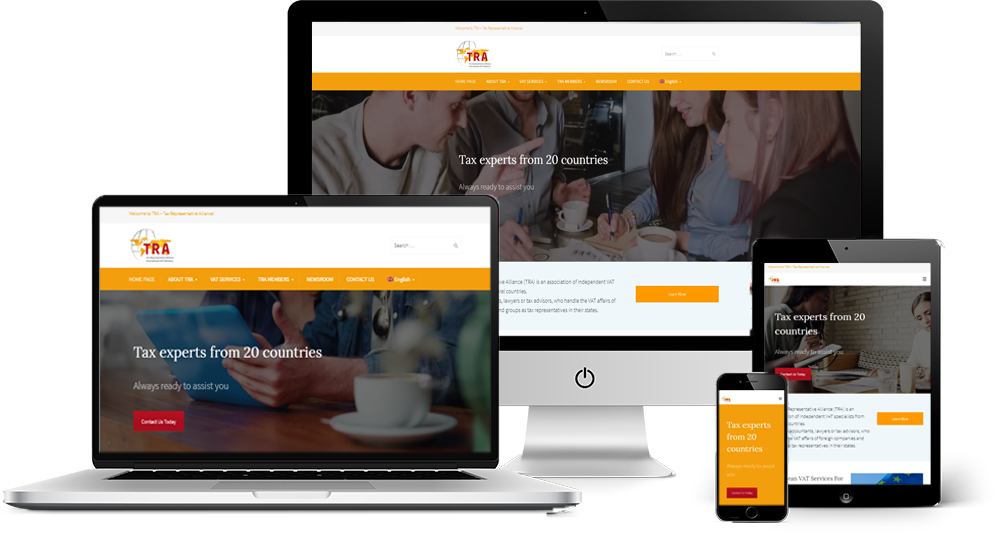 Are you in need of a free ana­ly­sis of your web visi­bi­li­ty and a quo­te?
It will be a plea­su­re to get in touch!